As an eCommerce business owner aiming to grow your sales, you must actively take advantage of all marketing channels. One of the easiest ways to expand your store's reach and customer base is by encouraging current customers to refer their friends and family.
If they love your product or service and want more people to know about it, they'll be happy to spread the word. This guide will explore different tactics you can use to implement referral marketing in your business.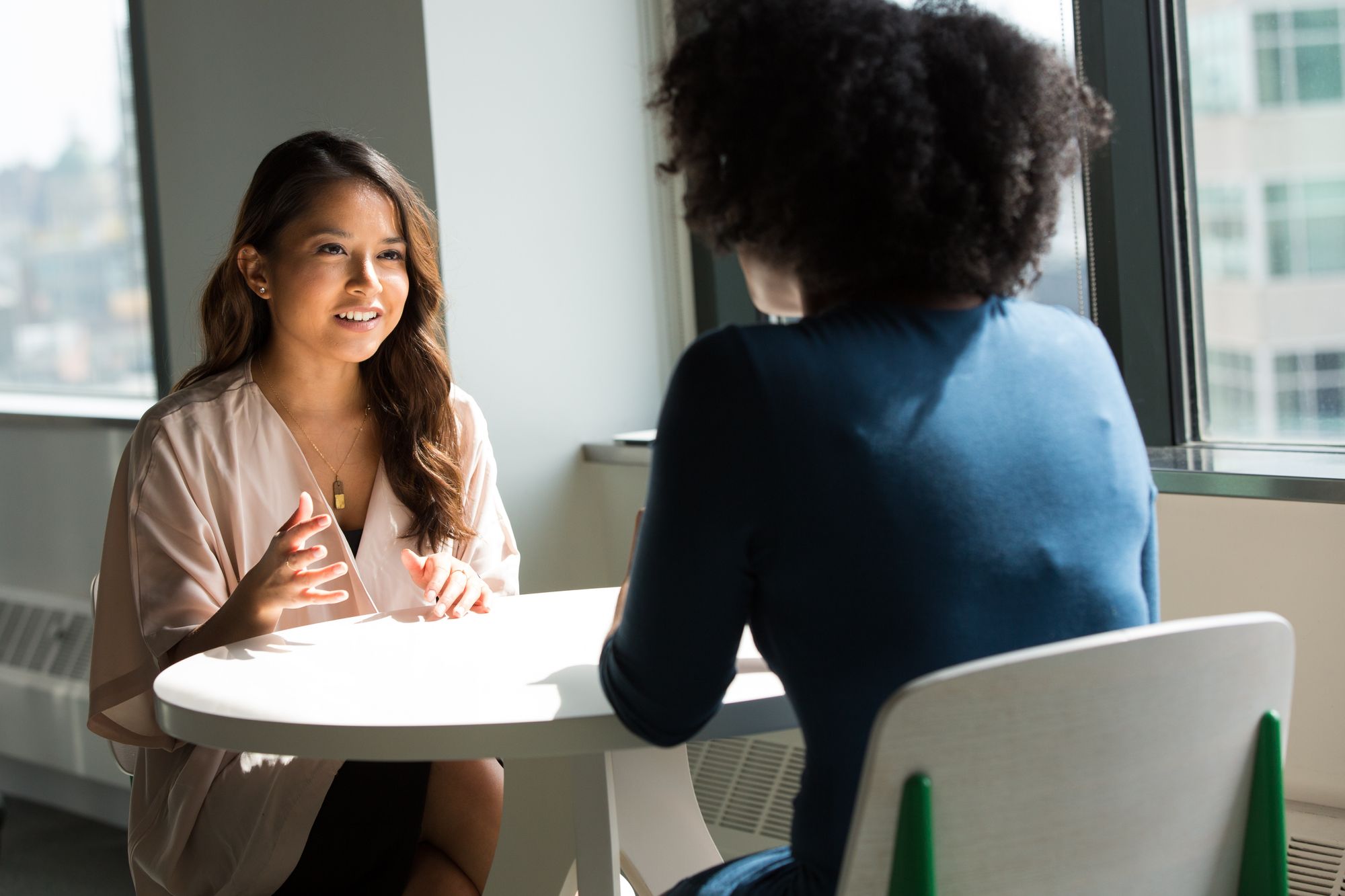 Referral marketing, also known as word-of-mouth marketing, is a marketing initiative that prompts your customers to refer your business to their friends and family. This marketing heavily relies on positive recommendations.
While most advertising targets people who don't know you, referral marketing aims at people who do. As your customers already trust you, they will most likely refer your services to others. As an eCommerce store owner, you can use referral marketing in many ways. The purpose of referral marketing includes:
Customer acquisition
Customer retention
Loyalty programs
Brand awareness
The following example regarding restaurants is a good analogy for how referral marketing works. Imagine you're telling your friends about a really great restaurant you found. Chances are, they're more likely to give it a try compared to seeing advertisements for the same restaurant plastered all over the town by a marketing company.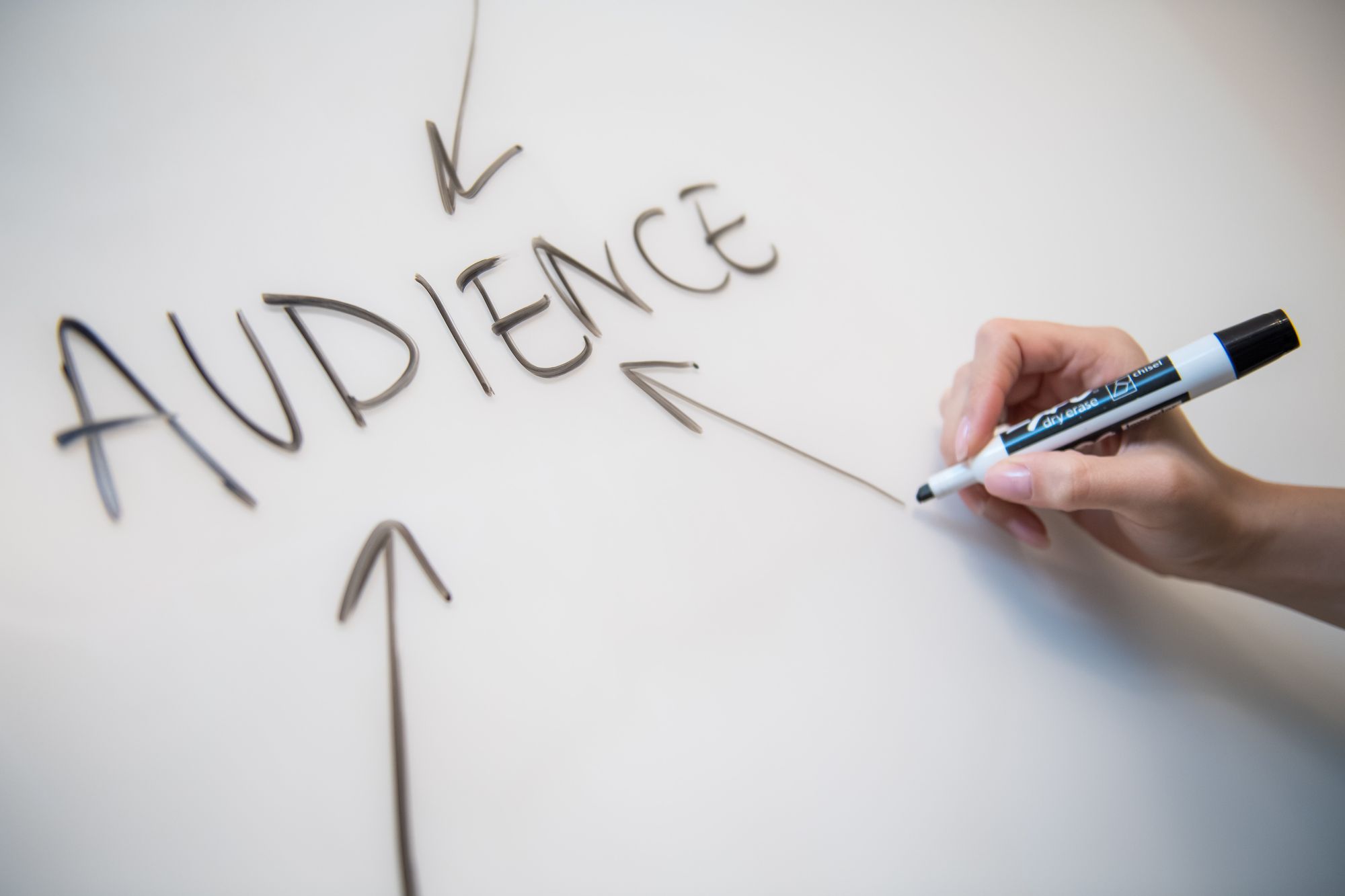 Word-of-mouth advertising has proven to be one of the most influential advertising forms. It's free, effective, and allows you to build a strong reputation. By getting more of your customers to refer others to you, you can grow your business without investing in additional marketing.
Referral marketing also helps create a deeper relationship with existing customers by encouraging them to share their experiences. A strong connection gives them an additional incentive to remain loyal and continue purchasing from you rather than elsewhere.
Referral marketing focuses on getting current customers to spread positive news and testimonials about your brand. A successful referral program offers incentives, such as discounts or complimentary products, to get them to share information about you with their friends and family.
Affiliate marketing is similar in that it relies on referrals but focuses more on third-party brand advocates than customer reviews. If someone clicks through an affiliate link and makes a purchase, that person's referral earns a commission from that sale.
As referral marketing may not be beneficial to everyone, consider how your business will benefit from referring people before using referral marketing to grow your store. Here are some ways to know if your business will be a good fit for a referral marketing strategy:
1. You Have A Great Product To Offer
You've got a fantastic product ready to share with the world. It's something that really matches what your customers are looking for and hoping to find. In that case, there's a bigger chance that people will naturally start talking about it to their friends and family. They'll spread the word without you needing to push them.
On the flip side, if what you're offering doesn't really address a need or solve a problem that people have, then it's less likely that they'll excitedly tell others about it. If your product isn't making their lives better in some way, they're not as likely to share the news with their circle.

2. You're Utilizing Social Media
If you want your customers to spread the word about your business on the internet, it's important to be present and engaged on social media. If you're going to suggest that people talk about your business online, you should also be where they are, which is on platforms like Facebook, Instagram, Twitter, and the like.
If you're part of these online conversations, it becomes much more natural for your customers to share their experiences with your business, because they can easily tag or mention you in their posts. It's all about being where your customers are, so you're in the loop and ready to connect when they start talking about your business.

3. You Have An Established Base Of Loyal Customers
Referral marketing works best if you have an established base of loyal customers, brand ambassadors, and supporters. As these customers already use your products, they will most likely recommend your business (or they already have).
Now, referral marketing comes with a bunch of advantages. But whether it's the right approach for your business depends on your own goals and what resources you have available. You've got to think about what your company wants to achieve and how much you can invest in making this type of marketing work effectively for you.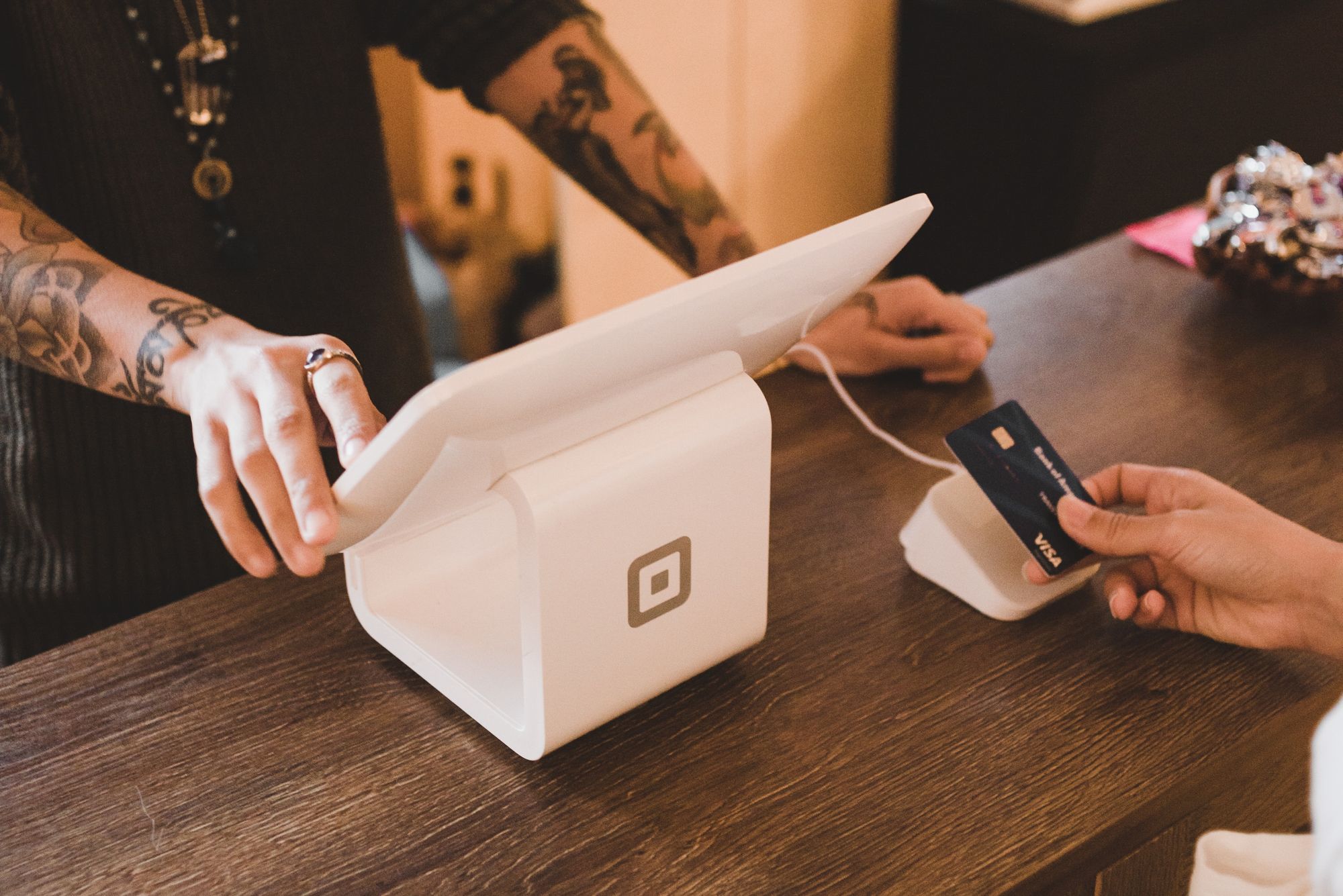 Referral marketing is a strategy that's been tested and shown to be really effective in helping your business grow. To make referral marketing work at its best, there are some key practices you should keep in mind, and here they are:
1. Incentives
Incentives can be defined as payments to encourage your customers to do something. Accordingly, incentives are a great way to get your customers to refer new clients. Usually, incentives are offered through a formal referral program and given to customers who refer others to your business.
Incentives are a great way to engage your existing customers while encouraging word-of-mouth marketing. You could provide existing customers with a simple reward such as a gift card for every new customer they bring in. Other types of incentives include free products, store credit, donations, cash, and gift cards, to name a few.
You could also offer more complex rewards like discounts or exclusive access to specific products and services. However, the referral incentives aren't one-size-fits-all. The incentive you'd like to offer depends on your customer base and business type. You have to ask yourself what incentive would best motivate your customers to keep referring to your business.
The key here is to ensure that whatever you offer is desirable enough for people to go out of their way and tell others about it.

2. Track Your Referrals
If you're using a referral marketing program, whether through a reward or incentive program or not, you need a plan of action that includes tracking and metrics. Tracking your referrals will allow you to understand better what's working so you can refine your strategies to maximize your results.
By looking at the numbers, you can also see where things might not be going as planned. Maybe one part of your strategy isn't getting as much attention as you hoped. But don't worry, it's not hard to do. There are tools out there that help you with tracking your progress. They show you all the important numbers – how many referrals you're getting, where they're coming from, and more. These tools make it easier to know what's working and what needs a little boost.

3. Promote Your Referral Program
Referral marketing utilizes a targeted approach to generate sales and boost your business. Your customers are your best advocates, and they can help spread word of mouth by sharing their experiences with others.
By promoting your referral program through means such as social media or email campaigns, you invite customers to refer their family, friends, and colleagues in exchange for rewards. It is an excellent way to build relationships with existing customers while increasing new customer acquisition. Keep in mind that it's vital to promote your referral program before you can expect any results.

4. Use Referral Marketing Software
Software companies are constantly developing innovative ways to incorporate referral marketing into their businesses. Business owners should always look for ways to streamline their operations and add value to their customer base, whether through referral incentives, such as a cash reward or a loyalty program.
By using referral marketing tools, customers can keep track of how much money they have earned and when they can expect payments. This will ultimately help minimize any confusion on the customers' end and would ensure a better experience for the customer referring to new clients.
Furthermore, you'll need referral marketing tools to track which customers are making successful referrals and which referrals become new customers. Referral marketing tools can also benefit your business as they take the pressure off the marketing team, as they can spend less time on redundant tasks and focus on more important ones.

Referral marketing, when done right, can be a highly effective method of growing your eCommerce store. Here are the need-to-have referral marketing strategies you'll want to consider implementing immediately to grow your eCommerce store.
1. Make It Easy To Refer Your Business
The more time you spend getting traffic, leads, and customers to your site, the better. Many resources are available to help you get noticed on search engines like Google, Bing, and other social networks.
Shorten the period it takes for people to refer to your brand and service. You can achieve this by simplifying your referral program and offering a referral award. Make it easy for your customers to share your business with their friends and family through easy questions that do not require too much information. If the referral process is uncomplicated, it will positively impact your eCommerce store. For example, the easier it is for customers to start making referrals, the quicker you'll see sales racking up on your eCommerce store.
A good landing page with a clear call to action (CTA) for your referral program is essential to converting visitors into loyal customers. It means creating an easy-to-use sharing button at every opportunity on product pages, category pages, and checkout pages.

2. Improve Customer Expectations
Anyone can have a viral campaign, but not every customer will always be satisfied with your product or service. You've got to focus on making your customers really happy and exceeding what they think is possible.
How do you do that? Build trust with your customers. That's what you want to do with your customers. You want them to trust you, to know that when they order something from you, it's going to arrive when you say it will. And not just that – it's going to be really good quality, just like they hoped for. Plus, if they have questions or need help, you'll be right there for them. Improved customer expectations lead to increased customer satisfaction and loyalty; therefore, your ecommerce store will be more likely to have repeat customers, which are vital for success.
You can also help your customers become your business ambassadors. By sharing useful and interesting content on social media that they can then share with their own friends. Imagine you find a really cool video or article – you'd want to share it with your friends, right? It's the same idea. So, you can help your customers impress their friends by giving them great content to share.
When you do all of this, when you make your customers super happy, guess what happens? They stick around. They come back to your online store again and again.

3. Focus on Social Media
Social media marketing (SMM) is a great way to build brand awareness and generate sales. Many consumers base their buying decisions on recommendations from online friends and key influencers, so it's essential to tap into social media networks to get those referrals.
Influencers are a great source of authority and social proof - two important principles when it comes to trying to convince people to make sales. People will purchase something because someone of higher importance to themselves says so, and people will purchase something just because others are doing so.
For example, say a potential customer follows a specific influencer. They probably have similar interests and needs, and the potential customer will most likely try a recommended product from someone they trust. Additionally, by using SMM and influencers, your product and business will get more exposure as it is easy to share preferences with networks.
To get started, build a community of followers who identify with your brand. Offer advice that connects your customers' interests with your product or service offerings. You can easily share images of your products, which is a great way to show the value you bring. Use visual content such as various infographics, photos, and videos to grab attention and utilize hashtags in posts to connect with other users discussing similar topics. Engage potential customers by responding directly to comments, questions, and requests for information they post online.
Ensure you're using all available tools, including paid advertising options such as promoted tweets or posts on Facebook campaigns. You can also run contests and sweepstakes to encourage visitors to share your website address with their friends.

4. Send Targeted Emails
Email marketing is one of your most potent referral sources because it offers instant gratification for customers and delivers value in more ways than one. However, sending out generic, one-size-fits-all newsletters will only get you so far. The key is to make sure that these emails are personalized and relevant.
When you send newsletters and campaigns, try segmenting your list by offering targeted content that speaks directly to each group's needs and interests. For example, if they purchased a product or service from your store but never completed a transaction, you can get in touch to offer them a discount to complete their order.
If customers return and add products to their carts but don't check out in time, an email reminder offering free shipping could give you another chance to close sales. A personalized approach helps foster loyalty among customers and encourages repeat purchases.

Referral marketing is an excellent way to grow your business. It's easy to set up and can significantly impact your bottom line. But, keep in mind that a strategic approach will make a difference in a landscape where you're competing with other referral programs. There are lots of businesses out there trying to get people to refer their friends, so you've got to be a bit strategic to stand out.
Ensure that whatever referral program you decide to implement gives people something of value for referring others to your store. A little personal touch goes a long way to help customers feel like an essential part of your organization. It could be a discount, a special gift, or something else that's valuable. This is like a little thank-you for helping us out.
And here's a tip: people like feeling special. So, when you're setting up your referral program, make it feel like you're talking directly to your customers. And, there you have it. Referral marketing is a simple but powerful tool. Just remember, if you do it smartly, it can really help your business shine even in a crowded world of other referral programs.